Dec 01
Why I Haven't Written Much Lately
A few people have asked me why I haven't devoweled much lately.  Well, my dear devowelers, there's a few fine reasons.
I Don't Know What I Know
I work at Google and, as with all Googlers, enjoy the transparent culture that exposes me to a lot of products and features that are not yet public.  I can probably compartmentalize that knowledge but my specific job makes it more difficult.  See, I work on bringing new consumer products to market.  That means I know about headline-generating devices at least half a year before the headlines are ever written. 
As a result, I find it very difficult to write without being influenced by confidential information.  Would I have certain opinions if I didn't know Google's plans?  Google takes confidentiality seriously so I'm more comfortable playing it safe and keeping my mouth shut instead of inadvertently hinting towards a future product or strategy.
Ain't Nobody Got Time for That
I have time to write, but not to think. Truth is, my life at Google is seriously busy — I'm rarely not working in some capacity.  As a result, it's challenging to find the headspace to do the critical thinking required to write remotely worthwhile content.  I'd rather publish nothing than publish something shallow.  
"Google's paying your rent"
In the cases I do write something about Google or its competitors, people often assume I'm a company man trying to juice our stock price (I am clearly that influential).  For example, when I responded to Anil Dash's commentary on Google's new Search ads, he responded with:
That's obviously wrong for dozens of reasons, but to be honest, that's not what bugs me. What concerns me is that I write a post that becomes some kind of lightning rod and I end up stepping on a Google PR landmine.  I work with our PR folks — they're awesome, but getting into their crosshairs doesn't sound like much fun.
So What Does It All Mean?
I don't pretend DVWLR is nearly important enough to warrant speculation about its future but, if you're still reading, I suppose you care!  I enjoy writing about technology so I plan to keep doing so, but I need to figure out a way to do so well and without tripping various traps.  Rest assured (get some Ambien!) I'll make noise on The Media That Is Social whenever I devowel in the future.
Like DVWLR on Facebook  |  Follow DVWLR on Twitter  |  Add DVWLR to G+ Circles
Feb 24
Defending Pixel's Price Point
My opinion about Google's Pixel Chromebook's price didn't wasn't exactly warmly received.  Comments on social networks, Reddit, and DVWLR all effectively said the same thing: "Shut up, Google fanboy!"  
Mind you, I asked for it.  I said "Pixel is a fantastic bargain," which the mob commenters quickly explained is inaccurate.  My revised opinion is that "Pixel is fairly priced."
Here's my calculus and, please remember, I'm saying Pixel is fairly priced for the way I use computers.  I bolded that clause because DVWLR isn't Consumer Reports; this isn't a buyer's guide; I'm not the Gallup of tech.
The 1TB of Google Drive Storage Costs $1,200 Alone
Upgrading Drive storage to 1TB costs $50/month.  Assume you'll keep the Pixel for 24 months and that's $1,200.  Pixel costs $1,299.  You get a computer for $99.  Keep it for 27 months and you profited $50!
I basically don't use local storage:
50% of the "Apps" bucket is an unused copy of Microsoft Office, and I left those pictures on this computer by mistake.
Plus, local storage begets additional costs in external backup drives and data recovery. 
High Resolution Displays Don't Come Cheap
There's plenty of computers with high resolution displays.  A few are marginally less expensive than the Pixel, with the rest ranging from a few to many hundreds of dollars more.  Very few are both high resolution and support touch.
If you want a normally sized laptop with a "better than Retina" screen, you're paying north of $1,100.
I'm not particularly excited about the touch capability.  The web laptop experience isn't optimized for touch in the way it is on phones and tablets, so it's a marginal benefit, at most.
Chrome OS is a Selling Point, Not a Liability
Pixel doesn't run Adobe Photoshop, Microsoft Office, iMovie, Quicken, or, well, anything.  
Neither do I.  And soon, neither will you.
Adobe is slowly moving Photoshop to a web app (though I use Pixlr.com), Microsoft put Office in the cloud (I use Google Drive), iMovie is being disrupted right and left online, Quicken acquired Mint.com, and so forth.  
Web apps are accessed through internet browsers.  Coincidentally, Google happens to make the world's most popular browser. 
So which applications do I use on my Macbook Pro?  Chrome.  And sometimes Stickies. 
I prefer an operating system built around the internet than one built around floppy drives.
If you're a power user who relies on Photoshop/Excel/Whatever, Pixel's not for you. 
Pixel Doesn't Have USB 3.0, Thunderbolt, Lots of RAM, or a Powerful Graphics Card
USB and Thunderbolt: good riddance!  Keep the price down.  They're great if you transfer lots of data to external devices (hard drives, displays).  Chrome's ports (USB 2.0 and mini) are fine for my needs, which are none.
RAM: again, I use web apps so 4 gigs is plenty. Adding additional speedy RAM would have negligible, if any, impact on my ability to stream movies, use apps in Google Drive, and write DVWLR posts.
As for graphics cards, I don't have much to say here.  If you need to render worlds in 3D in realtime, why are you critiquing this product in the first place?  That'd be like an airline pilot faulting a Ferrari for not flying.
Bottom Line
I want Lots of Cloud Storage + High Resolution + an Internet-focused Operating System.  The overlap in the Venn Diagram gets pretty small, and none of them represent many savings over Pixel.
For me, the purchase decision would be between Pixel and a Retina MacBook Pro (I'm not interested in running Windows).  Since I use OS X as a glorified Chrome launcher, I'd pocket the money and buy a Pixel.  
Like DVWLR on Facebook  |  Follow DVWLR on Twitter  |  Add DVWLR to G+ Circles
Feb 21
Google's Pixel Chromebook is Fantastic, and a Fantastic Bargain
Google announced the Pixel, a high-end laptop that runs Chrome OS and was designed in-house.
Let's get this out of the way: yes, I work for Google on the Chromebook and Android businesses.  Yes, this informs my opinion.  This is my personal opinion, not Google's.
I'm typing this post on a $2,800 Retina Macbook Pro.  It feels like a lovely antique, like a shiny nautical instrument you'd find in a musty antique store.  While beautifully designed, it hasn't kept pace with innovations that actually matter. 
Which innovations? The internet and the cloud.
Here's the reality: I use this $2,800 MacBook Pro as a mobile internet console.  Sure, it packs the processing power and memory to render 3D graphics or edit feature films, but let's be serious: I send emails, collaborate in business productivity software, watch movies/shows/YouTube online, read the news, and do the social networking thang.  
Apple's marketing that touts making movies is like Land Rover's marketing that touts their off-road capabilities: aspirational, but disconnected with mainstream usage.  
There's two things I love about the Retina MacBook Pro: 
The high resolution screen makes consuming media a joy
It's thin, light, and beautifully designed
Yet, beyond the beauty, it subjects me to 1980's and 1990's annoyances:
Marooning files on the local harddrive 
Corrupt files
Byzantine OS user interface, file management, system settings, and app structure
Expensive software
Horrendous syncing across devies
Chrome OS solves these problems, but you can enjoy these benefits on a $300 Chromebook.  
Pixel stands out for trumping the Retina MacBook Pro where it counts:
it has a higher resolution screen than the fabled "Retina" display

is significantly lighter than Retina Macbook Pros

gives 1TB (whoa) of Google Drive storage so you can access all your files from anywhere
That means webpages, movies, and photos look incredible — better than on the Retina MacBook Pro.  It's powerful enough to make normal usage perfectly smooth, even if normal usage means having 40 Chrome tabs open while watching a HD movie.   And if you feel like interacting with your computer as you would a mobile device, you can do that, too, because Pixel has a touchscreen. 
I relied on Google's services long before Larry Page signed my paycheck.  I ditched Microsoft Office for Google Apps in 2008 and have been a Gmail, Calendar, Maps, Reader, Search… user since the beginning of e-time.  These internet-based services are deeply integrated into Chrome OS in a way Mac OS X can't touch.
$1,300 for a Google Pixel? I get a computing experience that actually uses the cloud, give up the ability to produce feature films, and keep $1,500.  That works for me.  
Like DVWLR on Facebook  |  Follow DVWLR on Twitter  |  Add DVWLR to G+ Circles
Feb 13
AmEx Promotes and Pickpockets Twitter
Today, American Express made Twitter a coupon merchant. Don't scoff.  Digital Coupons represent a large and growing business opportunity.  Best of all for Twitter, they (apparently) didn't need to do anything.  
Here's how it works: 
Sync your AmEx and Twitter accounts
Tweet a hashtag related to a product
Retweet the confirmation AmEx Tweets at you to complete the purchase (or go buy the product with your AmEx and automatically receive the discount)
Products available at launch include the Kindle Fire HD, an XBox, an AmEx Gift Card, and more.
Everyone wins, right? AmEx gets those coveted social mentions and Twitter's now in the couponing game.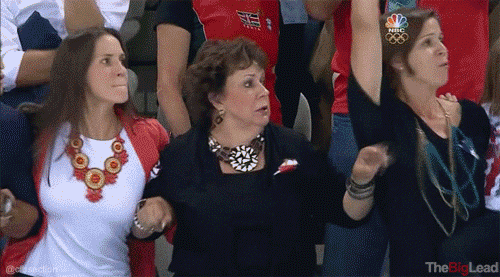 Well, from Twitter's point of view, this might not be so great.
See, Twitter makes money through Promoted Tweets. These theoretically work because they appear more "authentic" to users than normal online ads.
You know what's more authentic than a Promoted Tweet? Your friend's Tweeting that she just bought an item, and then retweeting AmEx's cheerily-worded confirmation.  
What's more, this is great brand exposure for AmEx and the companies who participate in the program — brand exposure they now don't need to purchase from Twitter.  
And finally, Twitter's not really in the couponing business since it seems unlikely they're getting any revenue from the program.  Sure, this reinforces their service's stature, but they're established now.  This AmEx program isn't going to win them new followers or secure a new investment round.
Score one for AmEx, that crafty old dog that keeps learning new tricks.
Like DVWLR on Facebook  |  Follow DVWLR on Twitter  |  Add DVWLR to G+ Circles
Feb 06
The "Best of Foursquare" Feature Shows The Future of Travel Guides
Travel guidebooks refuse to die. No matter how outdated their content, biased their reviews, or inflexible their format, they continue adding pounds to travelers' packs. I'm no exception: I lugged Lonely Planets on a 3-month backpacking trip in 2006 and again on a similar trip in 2012. 
It doesn't have to be this way.
Foursquare's PhDs crunched 3 billion check-ins to find the best places in various cities and gave a glimpse at what a guidebook-free world might look like.  
The NYC list is extremely credible.  Including off-beat restaurants like Cocoron Soba and SriPraPhai is, frankly, staggering.  These are out-of-the-way hole-in-the-wall darlings of the foodies on ChowHound's message boards, not usually discussed among normal folks, and yet there they are in the Top 10.  
These are clearly not chosen based on popularity (number of check-ins) since many of them only fit 10 people inside at one time.
Foursquare doesn't stop at food.  Beer Bars, Museums, Outdoor Places… everything a traveler could want is there.  
Now that I've had a taste, I want more.  Here's a short wish list for the next version:
Filter by demographics. Examples would be "locals," "people over 30," or "people who have reached at least Level 5 Bento Badge."
Itineraries. Tap into location data and public transit (or driving) data to assemble days that give a mixture of a city's best.
Traveler Type. Surface the best places for different traveler profiles. Are you a backpacker or in town on business?  On a budget or honeymooning? The ideal guide book would tailor itself to your style at that moment.
More Visual. This user interface focuses on information, not emotion. Use high-quality photos that foursquare users have left at the venues to inspire wanderlust. 
Celebrity picks. Mario Batali, for example, uses Foursquare.  I trust him to recommend great food so foursquare could whitelist certain authorities' suggestions for the "Best Of" sections. Partnership with ChefsFeed, perhaps? 
Broader Geographic Definitions. Cities are necessary, but people often travel to regions, not just cities. Southern California, Delaware, or Rajasthan would all be useful.  
Mobile 'Nuff said.
As a new resident of the Bay Area, I'm excited to dig into the Best of San Francisco. Burrito time!
Like DVWLR on Facebook  |  Follow DVWLR on Twitter  |  Add DVWLR to G+ Circles
Feb 05
Explore the Grand Canyon Using Google Street View
File this under: Dude, That's Awesome.
Those wizards on the Google Maps team strapped 40 pound, 15-lens 360º cameras to their backs and hiked dozens of trails in the Grand Canyon so you can do the same from the comfort of your couch.
Go take a sweat-free stroll.  These images below are interactive; click the path to start hiking.
Nifto!
Like DVWLR on Facebook  |  Follow DVWLR on Twitter  |  Add DVWLR to G+ Circles
Feb 04
Gift Cards: Facebook Starts Acting Like a Publicly Traded Company
Perhaps tired of piddling around with silly revenue trickles like promoted status updates and pay-per-emails, Facebook lept into the $115 billion gift card industry.  
Disrupting a massive, outdated industry using your scale as a distribution channel?  Now you're acting like a publicly traded company, Facebook! 
Remember: Google made its first billions by sucking the money out of Yellow Pages and Classifieds.  
While certain features of the card are appealing, particularly the ability to carry multiple balances for multiple sources, the best part is that everyone from grandmas to grandkids understands giftcards.  There's no learning curve.  So while tech snobs might sneer that Facebook's physical cards are quaint throwbacks compared to Square's Wallet, at least Joe Six Pack understand's Facebook's product.  
Back to the money.  
Because Facebook is functioning as a distributor, any part of these bars is up for grabs.  This means their growth is limited by their business development and marketing resources, not their distribution (it's good to have 1 billion customers).
Marketplace.org estimates retailers make an 8% margin on gift card sales (they make $8 on a $100 gift card).  Let's assume Facebook captures 1% of the $115 billion market and makes an 8% margin.
$92 million!  Okay, fine, that might not exactly light fires in the billfolds of Wall Street, but if you start tweaking the variables (margins and marketshare), the billions pop up quickly.  
Plus, compared to the staggering tech problems and unproven business models Facebook is tackling, giftcards are simple and low-risk propositions.  There's decades of market research on them!
Naysayers will use these Giftcards as kindling for the "Facebook can't innovate" fire, as if there's honor in not making money.  I say good for Facebook.  It's good to fund big projects with earned, instead of borrowed,  dollars.
Like DVWLR on Facebook  |  Follow DVWLR on Twitter  |  Add DVWLR to G+ Circles
Facebook Baffles my Mother-In-Law, and She Uses it in Weird Ways
"He just wants to get in my Patrick Henry feed!"
Okay, let's hit pause.  I thought I had eloquently explained the difference between Facebook's Timeline, Newsfeed, Groups, and Friends Lists for the past hour. I had, evidently, failed.
Patrick Henry is her high school.  She graduated ±40 years ago.  She doesn't understand why clicking one "Patrick Henry High School" shows random status messages from her fellow Henrians, but the other "Patrick Henry High School" only shows posts about dead people from the high school (answer: the first is a Friends Group the second is the school's official page).  
Here's the problem.  She thinks she "has" a Facebook page as she would "have" a physical bulletin board, so if something appears on Facebook.com, someone deliberately posted on "her" page.  The concept that Facebook curates a selection of activities from across their site, let alone the internet, is baffling. 
Comparing it to a realtime magazine doesn't help. 
Mentioning that "subscribing" to a Page by "Liking" it only gives her a fraction of updates due to Facebook's algorithmic guesses resulted in a spiraling vortex of a conversation about information overload and "people as products" that made us all a bit nauseous.   
"If I subscribe to a magazine, I get every issue!" Try explaining that one, Zuck.
She uses Facebook is bizarre ways.  "Every morning, I check John's page to see his countdown to spring!" 
W-W-W-W-What? 

There's two things very wrong with that.  Someone posts the number of days until spring every morning? And every morning, my mother in law goes to his page to look at it?
Here's another one: she has two friends who start the day by writing versions of "YAAYYYYYYYY!!!!!!" or "YIIIIPPEEEEEEEEEE!"
Every. Day.  I looked. It's true.  
And here's the really weird part: a bunch of people Like each "HOOORRAYYYYY!" and leave comments.  
Every. Day.  
Another guy posts a screenshot of Weather.com each morning.  He's like a personal Weather.com feed for his zip code.  And people Like it.  People who live nowhere near him Like it.
"What's that?"  An ad is taking up her entire Newsfeed view on her iPad. I had just finished explaining how to hide posts and she desperately wants to hide the ad.  
Apropos of nothing, my wife mentions a recipe she liked from a cookbook.  Mother in law asks how she can get the recipe in her newsfeed. "I'll pay for it!"  I mumble something about Facebook missing a huge opportunity to monetize the internet, but I'm distracted by "He just wants to get in my Patrick Henry feed!"
I don't even know what that means. I think she's looking at that Patrick Henry Friends Group and someone appeared in there she didn't expect.  I can't tell if this means I made progress or not.  
And now my head hurts.  Pages, Groups, Newsfeeds, and Timelines are jumbled, with the routes of which data sources feed each a mess of spaghetti in my brain.  
Most of all, my head hurts because I thought I understood how people use Facebook.  Now, I'm only sure I don't understand.  I guess I'll wake up tomorrow morning and post "YIIIPPPEEEEEEEEE!"  and the day's forecast.
Like DVWLR on Facebook  |  Follow DVWLR on Twitter  |  Add DVWLR to G+ Circles
Feb 03
Switching from iOS to Android: Day 1 Impressions
Many thousands of people have scribed iOS vs. Android articles.  Here, I'll focus on idiosyncratic observations from 24 hours as a first time Android phone user.  
Nexus 4 Packaging
Google took plenty of notes from Apple in their packaging design, most notably hoisting the product onto a stage that greets new owners.  However, the presentation of the accessories within lack Apple's finesse.  And, what is that bizarre little hoop with a spiky protrusion?
Device Setup
That. Was. Slick.  Unlike Apple, who casts you in a barren version of iOS, Google requested my Gmail credentials and auto-populated apps with content from Gmail, Calendar, Google+, Reader, Drive, and so forth.  What's more, I had previously used a Nexus 7 Tablet, and all the apps I previously downloaded were made available on my new Nexus 4, settings and all.
Contacts
This. Was. A. Pain.  Correction: This is a pain.  I still haven't figured out how to get all the phone numbers off my iPhone and onto my Nexus 4 (yes, I've read all the articles about using CardDAV and setting up sync in Apple Contacts to Gmail; no luck yet).  
Android Settings
I don't like buzzing or ticking when I tap my phone's keyboard. I challenged myself to figuring it out without searching for help and did so within 4 minutes.  4 minutes? That's kinda a long time.  Android's settings are byzantine and tucked away in odd places within the OS.
Nexus 4's Screen Size
Where the iPhone's screen size allowed me to reach any corner of it without changing my grip, I have to shift my hand positioning if I want my thumb to reach the top-left region of the Nexus 4.  Doing so is a bit uncomfortable and interrupts my experience.  However,  I find reading emails and articles more pleasant on the Nexus.
Oh, and don't believe Apple's hype about their Retina Display.  The Nexus 4's screen is every bit as sharp, bright, and gorgeous.
App Availability
Most of my favorite iOS apps are in Google's Play Store.  In fact, a few Reddit threads pointed me to Apps that take advantage of Android's more permissive OS boundaries and offer tremendously convenient abilities (I can drag and drop files to the Nexus? Whoa.).  
I found two app-based issues that I suspect will keep popping up:
Timehop, my favorite new social app, isn't there.  They're a small startup so, with limited resources, they made the call for iOS first.  I'm sure Android's coming, but I'll just have to wait.  
Letterpress, the only game I play, is available on Android but doesn't work across platforms due to its dependence on Apple's Game Center.  The side effect is that I'll now keep using my iPhone over WiFi at night to feed this addiction.
Swipey Slippery Keyboard
I'm sure this feature has a real name, but Android's keyboard lets you swipe your fingers around like you're finger painting and it somehow just knows what you meant to say.  It's fun but, more importantly, it's faster and more accurate than the iPhone's keyboard.  I just wish it knew when I wanted to put spaces between words so I didn't have to tap the spacebar. 
Google Search on Android
Having a Google Search bar at the top of the home screen that smoothly takes voice input is fantastic.  Search is such a core function of phone usage, it's bizarre that Apple buries it within apps. 
Google Now
In 24 hours, I've used it once.  And I loved it.  I was in Palo Alto, wasn't quite sure how to get home, so I looked at Google Now and sitting there were directions home.  That is magical technology.  
Widgets
Android lets you take content out of apps and spill it on the home screen.  I can now see my next meetings without opening the Calendar app.  Seriously, what is Apple thinking by not copying this feature?
Notifications
I'd always heard Android's notifications were superior.  The lore is true. They're less intrusive, more informative, and easily dismissed. 
Final Thoughts
My greatest surprise has been my general comfort with switching.  Yes, there's been a few bumps, but Jelly Bean is a sophisticated, smooth, and even attractive operating system.  
It shows the real competitive threat Google poses to Apple in mobile computing.  Unless Apple pulls off another leapfrog as they did with the first iPhone in 2007, the operating systems will each become A+ products so the fight will shift to who offers better services.  There, Google is the clear frontrunner with Gmail, Drive, Search, Maps, and so forth. 
Ironically, it appears Google might leapfrog Apple in mobile computing with projects like self-driving cars and Glass.  If that happens, the justification for Apple's market capitalization evaporates… but that's another DVWLR post.
Like DVWLR on Facebook  |  Follow DVWLR on Twitter  |  Add DVWLR to G+ Circles
Jan 26
How to Quickly Reset Your Phone's Data Connection
We've all been there.  You're in the middle of a city, everyone's merrily tapping their devices, and your phone suddenly stops transmitting data.
Don't restart! 
Instead, activate airplane mode.  Doing so restarts only the communications systems and takes seconds instead of minutes.  
In both iOS and Android, go to Settings.  In iOS devices, it's the first toggle at the top of the screen.  On Android devices, tap "More…" under "Wireless & Networks" and it's the first option.
Like DVWLR on Facebook  |  Follow DVWLR on Twitter  |  Add DVWLR to G+ Circles
Facebook's Graph Search Is Starved For Data
Facebook's Graph Search is an exciting concept.  It lets you search your friends' brains.  That's different from Google Search, useful, and valuable.   
There's only one problem: Facebook doesn't know enough about my friends to be useful or valuable. 
Sure, if I were 15 and I still based my friends on shared taste in music, movies, and TV, Graph Search might be useful.  I could find people in my high school who like Radiohead and There Will Be Blood, and then we could be BFFs. 
At more than twice 15 years old, I generally don't care about people's taste in media.  If I'm going to see a concert, I'd rather go with someone I really like than with someone who really likes the band.
Here are 15 searches I tried myself. 13 returned no results, and 2 (italicized) did return results.
Recommendations
My Friends whose tax advisors saved them money

My Friends who would enjoy reading DVWLR

My Friends' favorite anniversary dinner restaurants near San Francisco
Things People Own or Use

My Friends near Mountain View who have a pickup truck
My Friends who own an Android phone
My Friends near San Francisco who hire a housecleaner
Employment & Real-World Connections

Friends of My Friends who work for charities
People at Google who know Larry Page
Companies my friends work for
Pictures

Pictures of my friends hiking
Pictures of my friends in suits
Pictures of my friends at work
Activities
In the 13 cases where Graph Search returned "no results" or nonsense, it would offer Bing results, which were also nonsense.
In these screenshots of Graph Search, my search query is in the blue bar at top, and Facebook's results are below.
In other cases, Facebook understood the search, but lacks the data to be correct. Apparently, chefs only like one Japanese restaurant near San Francisco.
And according to Facebook, there's no pictures of me outdoors.
Umm, Facebook: 
Facebook was unequivocal at launch: Graph Search is in its infancy.  My test searches substantiate that claim.  It's currently as useful as me as an infant is to Goldman Sachs.
What these deficiencies also make clear is where Facebook will invest in the coming years. Among them:
"Reading" pictures to determine their content
Learning what people own
Developing more accurate and nuanced signals for affinity than the clumsy "Like" button
Knowing people's schedules
Understanding people's connections beyond Facebook connections (I'm sure someone at Google knows Larry Page)
Predicting what people want to do and are willing to do
Given time, money, and talent, Graph Search might become as good at searching your friends as Google is at searching the internet.  The question is whether they can get there before Google does, or users lose interest.
Want to try Graph Search yourself?  Scroll to the bottom of this page and opt-in.
Like DVWLR on Facebook  |  Follow DVWLR on Twitter  |  Add DVWLR to G+ Circles
Is The Driverless Car Google's iPad?
"My 6-year old loves his Nexus 7.  He calls it 'his iPad.'"  One of my coworkers at Google told me that.  Keep it in mind for the new few minutes.
Forbes worked themselves into a froth and wrote, "Google's driverless car is worth trillions." 
I agree the driverless car market might reach in the trillions, as people enjoy the newfound convenience and stop participating in an activity that kills roughly 250,000 people annually.
(How cool is it that this technology might eventually save around a quarter million lives per year?)
The reason Forbes overreaches is because they assume Google will capture the entire market.  This is far from certain. BMW, Audi, Toyota, and various universities have all built functioning driverless cars.  
What's more, Google doesn't builds cars.  They build eyes, hands, and feet.
Now let's return to the comparison with the iPad.  While Android is quickly eroding Apple's tablet marketshare (Apple = 54%, Android = 43%), Apple is still enjoying tremendous profits from their early lead.  They were the first brand on the scene to capture the public's attention in the new product category. 
The iPad brand dominates the tablet market and Apple is the sole purveyor of iOS, which means Android's profits are split among various companies, where Apple reaps all the spoils of iOS's 54%.
The result for Apple?  The iPad business is larger than the MacBook business and accounts for 26% of the company's revenue.  
Google's brand dominates the "driverless car" market.  Seeing the connection? 
Herein lies the opportunity and challenge of Google: they must figure out how to capitalize on this position without overextending themselves. Do they really want to get into car manufacturing or insurance sales? Maybe. Do they want to partner with auto manufacturers?  More likely, but they risk repeating the mistakes they made with Android (supplying the operating system, not the whole package). 
The future of driverless cars is wide open.  But if you're looking for the next thing that will redefine how we live, I think they're a pretty safe bet. 
Like DVWLR on Facebook  |  Follow DVWLR on Twitter  |  Add DVWLR to G+ Circles
Jan 20
Considering an MBA and Want to Work in Tech? Do Yer Diligence!
Google Analytics tells me that a fair number of people who reach DVWLR.com are looking for information on how an MBA can fit into a tech career.  
To people in that camp: my friends from TopMBAConnect.com are hosting events in New York and Washington DC that connect people to admissions representatives.  I'd suggest using opportunities like these to move past the schools' marketing materials and do your own primary research.
A few suggested questions:
How many graduates last year found jobs in technology?  At which companies?  In which functions?
Which tech companies recruit on-campus for summer internships and fulltime jobs?
Do any students intern during the school year at tech companies? Which companies?
Who teaches the more technology-focused courses?  Can you see syllabi? 
How many technology-related clubs are on campus?  How many members do they have?
And now some tips:
If few students work in technology, or few tech companies come to campus, you're disadvantaging yourself by choosing that school.
Make sure the professors have impressive careers in the areas they're teaching.  For example, NYU Stern has Greg Coleman, whose words are gold when it comes to the business of digital.
Look for a student body that's clearly engaged with tech.  You might feel out of place if you're one of the few students passionate about technology.
Details on TopMBAConnect.com's events:
Washington DC: 1/30/2013
New York: 2/2/2013
If you can't make it to those, still look for opportunities online, at the schools, or at other events to do your own research into whether the schools you're considering actually feed graduates into technology companies.  
Final note: once you get that MBA, make sure you read Hunter Walk's great piece "It's fine to get an MBA but don't be an MBA."
Like DVWLR on Facebook  |  Follow DVWLR on Twitter  |  Add DVWLR to G+ Circles
Jan 19
Revisiting the Concept of Influence
EyeEm, a simple photo sharing tool, is enjoying afterburner acceleration in its signups.  Good for them.
The part of TechCrunch's coverage that caught my eye, however, was this:
Co-founder Florian Meissner told me they'd seen a burst of interest springing organically from "some high School in Texas" and spreading across the US.
Let's state this clearly: some teenagers in Texas lit the fuse on a startup that's now being discussed as a threat to Instagram. Facebook bought Instagram for a billion dollars to corner the market on photo sharing, and a cluster of Texas teens unwittingly launched a threat to that strategy.
Klout, are you listening?  Is every company measuring influence listening? 
I'm willing to bet Justin Timberlake's Klout score is higher than those Texans', yet Timberlake has been less successful at influencing companies in which he invested (I'm still pulling for that MySpace reboot!).
Measuring influence is really, really hard.  How can you accurately assess the impact of a schoolyard's conversations on photo app adoption?  The most abundant data sources — Likes and Retweets — are weak signals.  
I still believe that identifying influential people online holds massive value.  What stories like EyeEm's show, though, are that existing services miss the point completely.
If I were Klout's CEO, I'd spend that VC money hiring McKinsey to identify one business segment in which companies would pay the most money to accurately find their influencers.  Then I'd pour all of my resources into actually getting it right.
Entrepreneurs: if Klout's not going to do it, maybe you should.
Like DVWLR on Facebook  |  Follow DVWLR on Twitter  |  Add DVWLR to G+ Circles
Jan 15
Facebook's Graph Search: Immediate Reactions
Facebook unveiled Graph Search today, which is a search engine designed to answer questions based on social signals.  Where a search for "Florists" on Google will point you to local and online florists, the same search on Facebook will tell you the florists your friends like.  They make that determination through social signals that include Likes, Page Follows, and check-ins.
Some quick reactions:
Google Should Not Be Particularly Worried
Any time a tech story about Facebook includes the word "Search," the knee-jerk response is to frame the story as a direct assault on Google.  This might be an attack, but it'd be a bit like that steamroller scene in Austin Powers.
The web is filled nearly unimaginable quantities of information, some of which is people's taste in locations, their photos, and preferences in media.  Most of it is not.
Google is also making impressive strides by encouraging users to log in while using their various services.  That allows them to collect behavioral and taste data, too.  So while Facebook's Graph Search will spur further competition in this area, it's hardly a direct hit on Google's business.
It's also worth noting that from a revenue and return on investment perspective, social targeting still has a lot of catch-up to do with traditional search and display advertising.
Local Discovery Businesses (Yelp, Foursquare, Groupon) Are Probably More Concerned, But Don't Believe Those Who Overstate the Threat
Any company whose business hinges on monetizing consumption recommendations is probably more directly concerned by this announcement. 
However, this is not a "those companies are screwed" opinion.  To the contrary, the particulars of the product experience, quality of data, and quality of recommendations are make-or-break factors.  Foursquare Explore has become my default local search tool because it's right about me more often than anyone else.  That's a very high standard.
"Answers, Not Search Results"
I'd encourage you to be savvy and not believe Facebook's rhetoric that says Google gives links, Facebook gives answers.  That's simply inaccurate.  Want proof? Go to Google and type "Woody Harrelson Movies".
Those results are part of Google's Knowledge Graph.
What Do My Friends Know?
Social data has undeniable utility.  If I want to find people who attended NYU Stern and work at technology companies, the Social Graph promises to be a useful tool.
However, I am not bought into the idea that my friends always know best.  If I want to know where to get the best bowl of ramen in New York, where most of my friends live, I'm not going to ask any of them.  They don't know about ramen.  The same goes for music, florists, exercise routines, and really anything else where expertise merges with taste.
In short: friends have taste, but I have no particular reason to believe it's good taste.  
Until my friends become experts in everything, I don't see myself trusting them with recommendations. 
Like DVWLR on Facebook  |  Follow DVWLR on Twitter  |  Add DVWLR to G+ Circles